SUMMER SALE on ALL PRE-DESIGNED CRUISERS!
40% OFF
DESIGN YOUR DREAM CRUISER
20% OFF WITH CODE 'SUMMERFUN'
Use our powerful custom builder to design a bike completely unique to you. Over 100 million possible color combinations!
THREE DIFFERENT WAYS
To Enjoy the Ride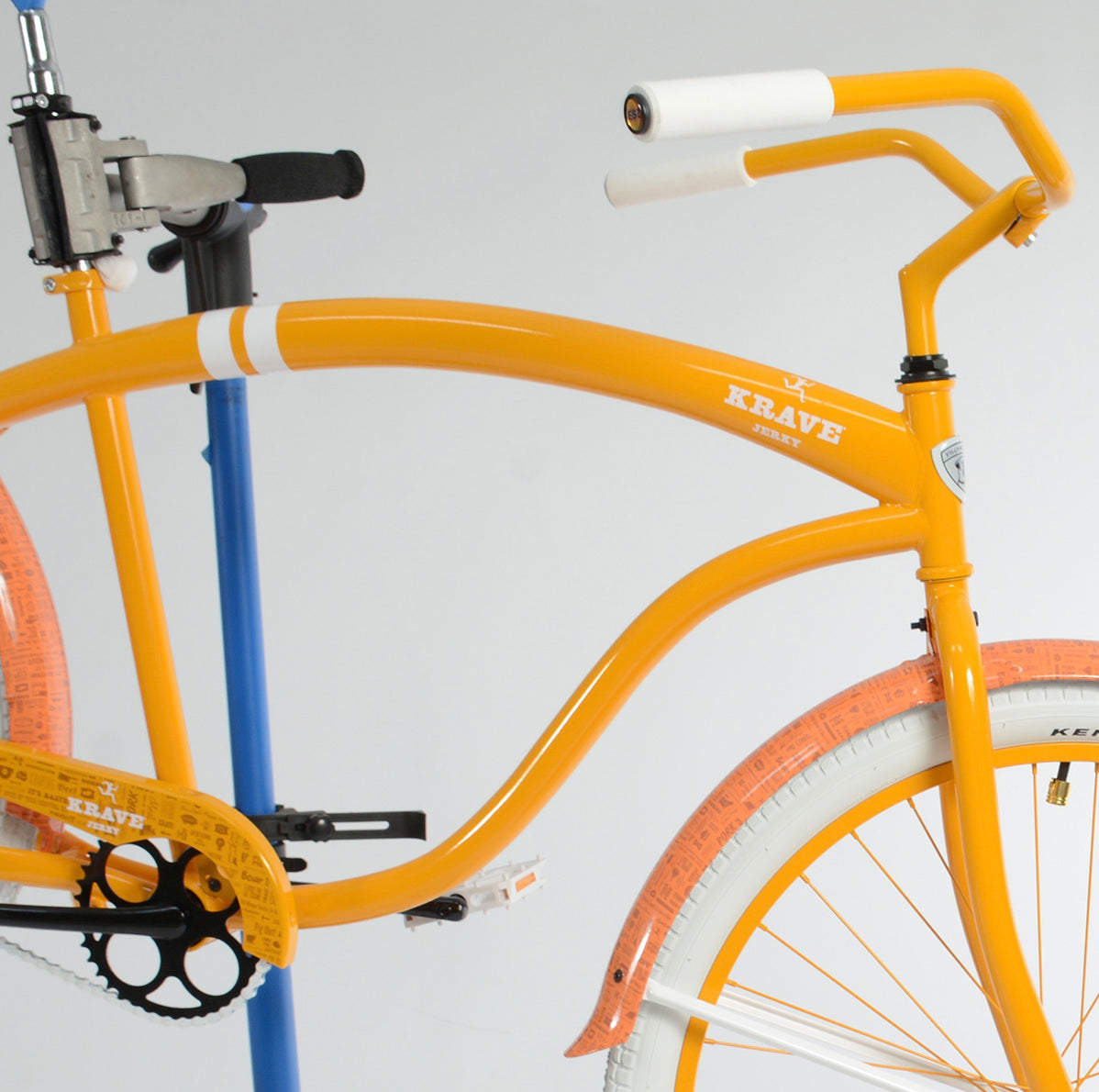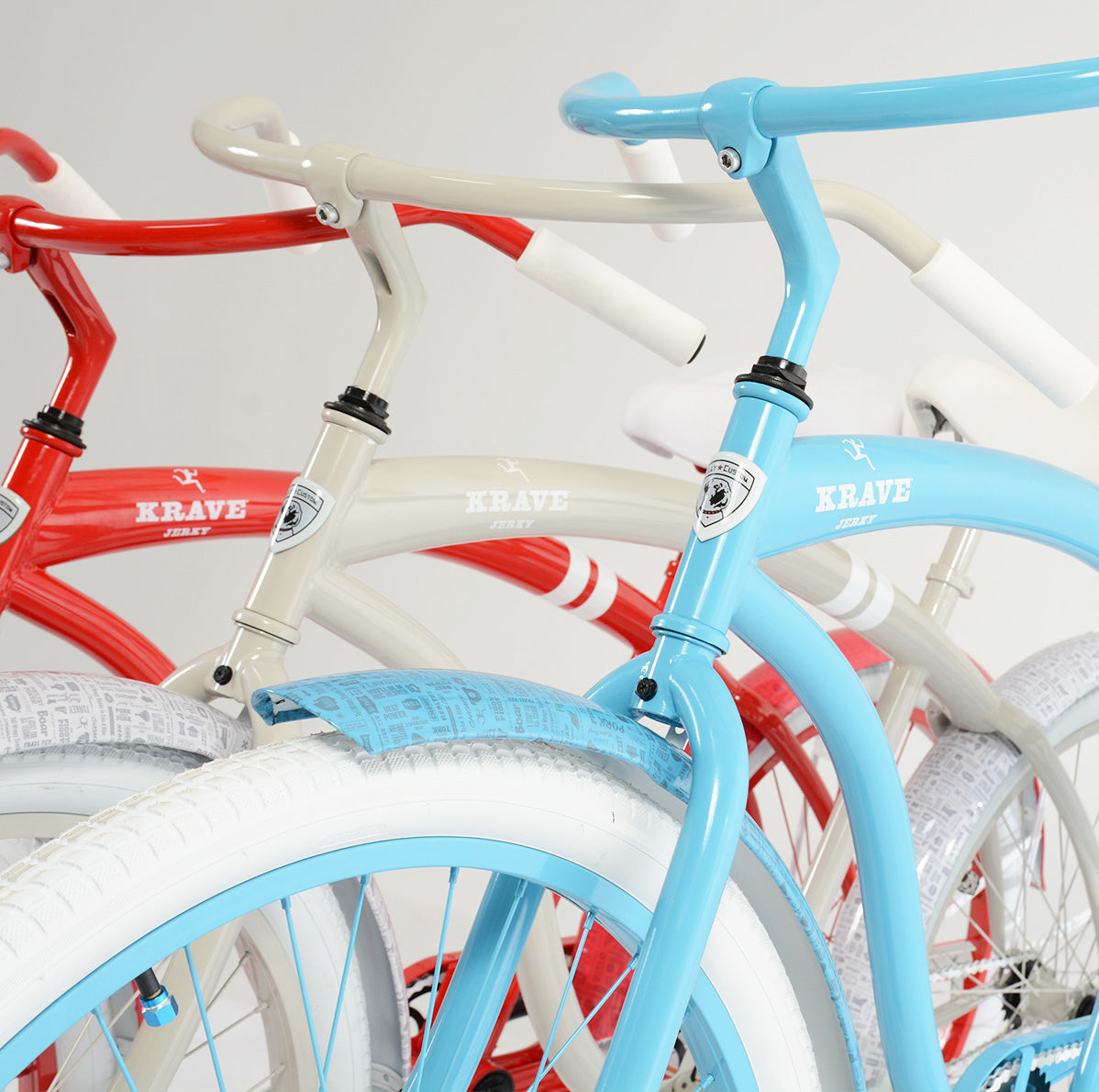 CUSTOM BIKES FOR BRANDS AND BUSINESSES
Signature Branding
Interested in a fleet of your own custom branded bikes? We have the answer! Work directly with our talented team to pick custom colors and decals to fit your needs.
YOUR BRAND, YOUR STYLE
Signature Branding
Once you're happy with your design, your bikes are built and shipped out, with contstant communication along the way. Signature Branded bikes have a 100% satisfaction guarantee, always.
I was rewatching an old episode of Shark Tank when Villy came on it. I was so excited when I realized the brand was still active. I thought it would be fun testing my hand out on the builder. In my opinion, I created the coolest bike ever!
Loved having the chance to design my own bike for once and putting my own finishing touches on it. Such an amazing experience, I highly recommend Villy Custom!
The shipping was so fast! I ordered it, and it came sooner than I had anticipated. It's a beautiful bike, and I'm thrilled I got to design it myself because it's my style to a t.
So worth it for the value. Great quality, assembly was super easy for someone who's not that handy, very comfortable saddle. I know it's a little thing, but I love how chic the cupholder is.
I've tried a few other cruisers, and they've all been a bust and broke quite fast. I decided it was time to invest in a product that was worth it. So happy I did.
I got the Kaia cruiser, and it looks even better in person. The colors complement each other greatly, it rides so well, and the seat is comfortable. Best bike decision ever.
I recently purchased (and designed) a Villy bike as a birthday gift for my wife. She loves everything about it and has been riding it every chance she gets. It's been amazing to see a gift that was worth every penny. I know for sure what I'm getting my mom for her birthday after my wife's reaction.
I researched various brands that focus on letting you design your own bike; VC was hands down the best of them all. I love how easy their builder was to function and all over the color + accessory options. Overall, happy I went with Villy to create my perfect bike.
Tried my hand out at designing me and my husband our cruisers. It was so much fun. I looked back at the pre-designed collections as a reference and tried to give both bike themes. But, in person, they look fabulous. I'm so ecstatic that we took a swing at this!!
Best bike brand I've ever tried! I bought my cruiser a few years ago, and it's ridden great, and now I got seven-speed for my wife and daughter. They are stunning, and they both love them.